Grow any business for free with these Social Media Marketing best practices in 2020
You are working hard with your social media handles. Posting content day and night and still not getting the result. That's why we have compiled an article on how to 'Grow your business for free with these Social Media Marketing best practices in 2020'
How often is it that you check your Instagram, WhatsApp, Facebook, or any other social media platform that you like?
You probably must have checked it right before you got here! Or perhaps, the reason why you're here is that you were active on your Facebook or Instagram. Social media, as we all know has taken over all of our lives.
Do you see where we are getting at?
In this era, it is common for a person to start and end their day by checking their social media profile. We don't think that we should elaborate any further on how inseparable we have become from social media.
What is Social Media Marketing?
Social Media Marketing is the art of using social media platforms to market your business.
How is it done ?
Well, it's not complex. Through the medium of Facebook, Instagram, YouTube, LinkedIn, etc. businesses promote themselves and create an online presence.

How do you do that?
By curating engaging content that brings engagement and traffic to your social media sites. Content is the fundamental block, be it SEO or SMM.
And what happens when you get more traffic?
Your business gets more recognition and grows!
Now, before we jump on to the social media marketing best practices in 2020, let's discuss about why social media marketing is important. We will talk about how important it is for your business – for its digital marketing.
Without further ado, let's jump right into it!
1) Helps you reach a bigger audience
Through the medium of social media marketing, you can advertise your product and create a larger pool of audience for it.
There are billions of active users daily on social media, if you target your advertisements well enough you can easily reach out to a million people!
You can establish greater brand recognition for your brand. Even if you aren't actively running ad campaigns, your posts also have the potential to reach out to millions.
Therefore, be sure that your posts accurately represent your brand and creates awareness about it. It can also help you market your product or brand in a more visible way. You can also retarget your audience through Facebook Pixel.
Also, when it comes to marketing for small businesses, social media is the best channel for marketing, along side having your own website.
2) Connect with your customers
SMM gives you the opportunity to connect with your customers and build personal relationships.
For example, your customers might engage with your brand or give their feedback on your social media posts.
One great way is to reply to their comments. This makes them feel like you are paying attention to them. Or maybe you could come up with a campaign through which you can interact with them.
For example, Apple reposts the pictures of their users who used "#shotoniPhone". This adds up to their brand loyalty and their customers feel valued. But remember, with great responsibility, comes great power. Therefore, we recommend using social listening. Using social listening is also a great tool to develop stronger bonds with your customers.
3) Connect with your potential customers
By indulging into social media marketing, you also get the opportunity to connect with people that aren't your customers yet – your potential customers.
By creating a social media presence, you can put your brand into the spotlight by telling your brand's story, showing why your customers choose you again and again, and how your product or services directly addresses their pain points.
You can do so by creating a conversation about your brand on the various social media platforms. Don't forget to use appropriate hashtags for greater reach!
4) It is cost friendly
Social Media Marketing, if done organically is absolutely free! Organic SMM refers to when you post something on your social media platform and decide not to run ads on it.
But, if we don't use ads, how are we going to reach a bigger size of the audience?
Hashtags!
By using hashtags, you can reach out to millions of people, for FREE! How great is that? Waay better than traditional marketing, right?
Even if you do decide on using ads, which you will in the future as it is essential, even then it is going to way cheaper than traditional marketing.
Social selling can convert your ads quicker than traditional marketing ever could.
The starting budget of Facebook ads can be as low as $1 and you can optimize it later once you figure out what strategy is working and what isn't. Our point is that your budget will completely in your hands when using social media marketing.
To read more about Traditional vs Digital marketing, visit the link below:
Traditional vs Digital Marketing: How things likely to change after coronavirus pandemic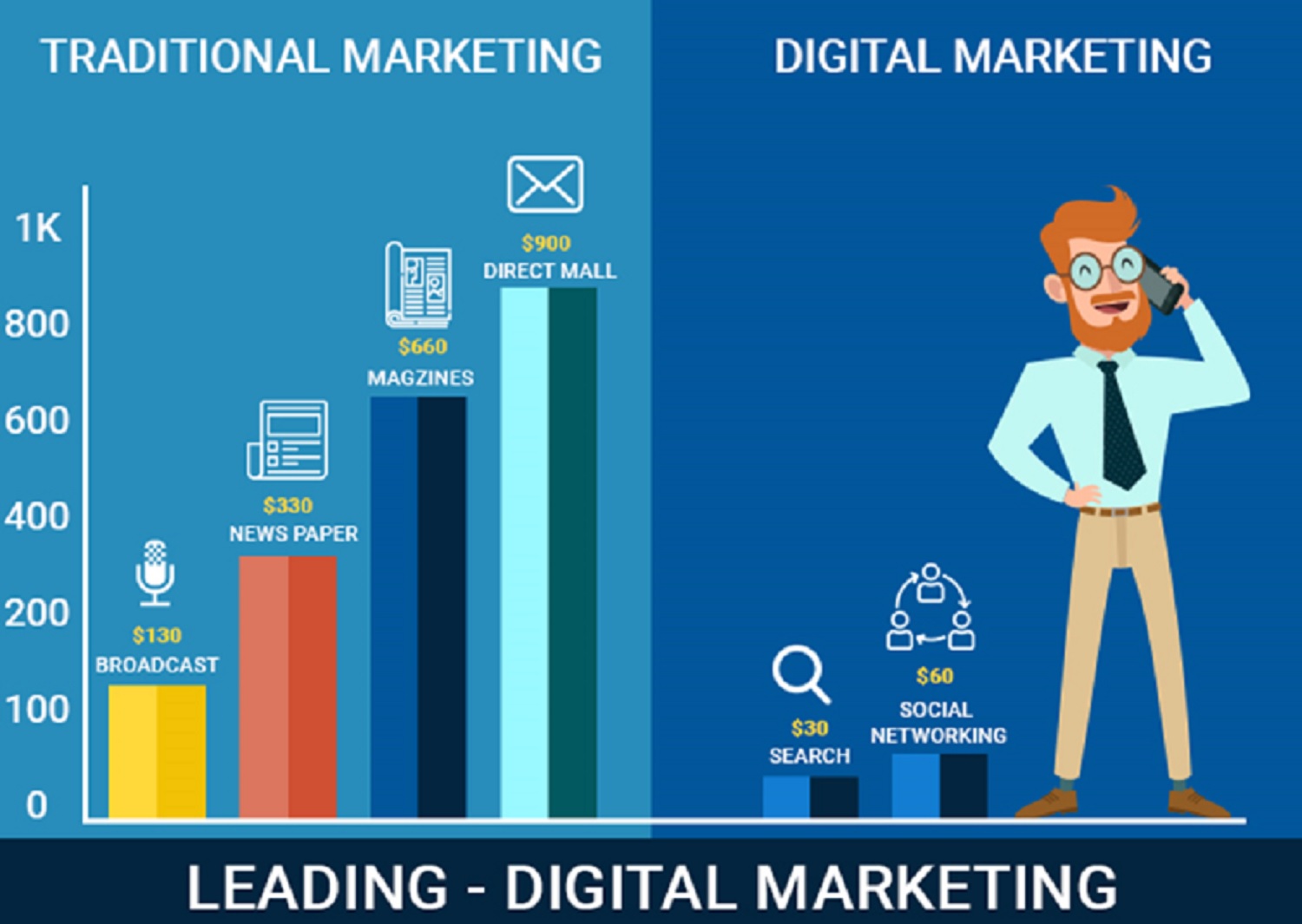 5) A great tool for Customer Service
Customers often put out their grievances or complaints regarding a particular company on their social media platform.
They either post it on their personal account and tag that brand or post it on the brand's profile itself. This proves to be an efficient tool for customer service. So make sure you reach out to them by either personally messaging them or replying to their post. We recommend you doing both as it would improve your brand's image.
Customer service is also a very crucial part of your brand's image so pay attention to what your customers are posting on your social media sites. Now you must be clear that SMM is really crucial when it comes to Digital Marketing.
Now, you must be clear about what a crucial role Social Media plays in field of Digital Marketing.
Without further wait, let's jump into the social media marketing best practices which will help you grow your business in 2020.
Social Media Marketing best practices for 2020
Before we start with the best practices
1. Choose the right platforms to use (and which to ignore)
The two most popular platforms of SMM are Facebook and Instagram Marketing.
Often businesses just focus on two platforms – Instagram and Facebook. While they are undoubtedly the most popular platforms as of now, there are other platforms as well. But you will be a naïve if you neglect other niche platforms and only focus onto these two platforms.
Each platform functions differently so we would suggest you do your research and decide what all platforms you want your business to be on. We would suggest you to carefully choose other platforms as well and not be dependent on these two only.
For instance, a lot of people have started to ignore twitter. Yes, Twitter might be have become a little cold now but there are still millions of users on it.

On the other hand, there are platforms like LinkedIn. Though initially started as a small professional network , it has grown drastically after being taken over by Microsoft.
It now has become one of the most popular professional networking site with more than 700 million users and is becoming more and more popular.
Source: https://about.linkedin.com/
A lot of people are yet to fully utilize LinkedIn's potential. Which gives you the upper hand. Make sure you don't let it slip away.
A little bonus: LinkedIn gives you $50 for FREE whenever you use LinkedIn Marketing for the first time. However, it comes in with a limited period so be sure to utilize it efficiently and effectively.
The right platform
Before you choose any platform, we would suggest that you do a thorough analysis of that platform's demographics and see if it matches with the demographics of your customer base.
For example, Instagram's largest age segment falls around 18-24 age whereas, Facebook's largest age segment falls between 25 and 34.
If we look at LinkedIn's biggest age segment, it lies around 36-55 years.
Therefore, if your brand targets ages from 18-24, you might want to focus on Instagram more than the other platforms.
You also need to see which industry/ sector you belong to , and whether the platform suits your business the best.
For instance, if you are a pharmaceutical B2B firm, Pinterest might not be the most profitable platform for you even if it has the target age audience. You could instead invest your efforts on LinkedIn and get far more better results.
The good practice: Start now!
The platforms might seem overwhelming initially. With so many competitors and so much content.
But don't get afraid, and it's never late.
"It's never too late, for with a purpose, a worthy goal and a motivation to reach those upper layers on the pyramid, a person can travel further in a few years than he might otherwise travel in a lifetime." -Earl Nightingale
If you are a small business, you can start out by posting great content and posts on social media platforms. Be thoughtful before starting out and choose which platforms are best suitable for your business and your target audienc.
Build your brand, develop your social presence. Create awareness about your business and you will soon realise you have your customers building up.
Best practice: Make sure you don't post repetitive content all on your platforms, rather tweak them differently.
2. Always respond to comments and engage.
Like we said earlier, social media gives us a great platform to connect with people, therefore we should make the most of it. Responding and engaging with them will also help you to create brand loyalty.
However, your engagement duty doesn't just stop there. You should also engage with brands in your niche and try to build a community. This will help you in the longer run.
The best practice: Whenever a customer drops a comment on your post, do not ignore it.

3. Always plan your content ahead.
When you enter the world of Social Media Marketing, it might look overwhelming.
You might end up posting incessantly while losing the regularity in the long run.
Therefore, it is essential that you post at a regular interval while maintaining consistency. This will drive more engagement to your platforms. Your number of followers will increase, and it will decrease your unfollower rate as well.
For this, you will require to plan your posts ahead. How do you do that? By making content calendars!
The best practice: Plan everything out on your content calendar and follow it to ensure that your posting game runs smoothly.
We believe that a business with a great marketing team can make an impact on the world. Take the first step: get in touch with us, and together, we will reach your company's goals.
4. Practice Social Listening
Social listening implies keeping an eye on what people are talking about your brand. These could be either complaints, praises, or any sort of conversation about your business. It helps you to analyze opportunities and fallbacks and lets you act on it quickly.
For example, you have a clothing line. A customer comments or tweets about your brand saying "I love your t-shirts! The pants, not so much."
This not only gives you a review about your business, it also gives you a marketing insight. If a lot of people mention they don't like your pants so much, maybe you need to come up with newer designs.
Maybe you need to tweak fittings or or other issues customers are facing.
Based on what you listen to, you make a new set of decisions aimed at improving your business.
You think to yourself whether what others think, what are their opinions about your brand? And so, you start listening.
Best practice: Make sure you interact with your customers and not just listen. Let them know what action plan you are taking up based on their comments.
Hope you liked the earlier four social media marketing best practices. Here are 6 more social media marketing best practices which you can make use of!
5. Follow the rule of 80/20
While you need to make sure that your brand is getting promoted, you should also make sure that you don't make it all about your brand only.
People follow you on social handles because they find your content engaging, not jut they want continuous updates about your brand.
What is the rule of 80/20?
It is when you put in 80% of educational content or anything that people find amusing (which is not about your brand) and put 20% of content where you talk about your brand.

How do you do that?
By talking about customers' pain points. Remember that your brand should always put value before business. Address their pain points, talk about how better their lives would be if someone removed those pain points and then, spend your 20% talking about how your brand would do it for them.
Best practice: Make sure you create engaging content that demonstrates what your brand does. In this way, you are engaging with great content, as well as your brand gets promoted implicitly.
6. Use the right hashtags
By using hashtags, you can reach out to millions of people, for FREE! How great is that? Waay better than traditional marketing, right?
But you need to know how to use them.
For hashtags, you need to do as much as a thorough research as you would for your keywords.
You need to find the hashtags that are relevant to your niche and also the hashtags for which you could easily rank in the top posts.
Remember to stick to your niche. Don't go chasing popular hashtags that are not related to your niche thinking that will give you more reach. It won't.
Instagram's algorithm would not allow that. Also, do not bother using hashtags like #instagram. It has billions of posts, every time you refresh, there are so many new posts that pop right up.
Therefore, in our opinion, it is useless to use such hashtags.
Instead, find hashtags relevant to your niche that you can rank in.
How to use Instagram hashtags ?
Follow the six-stairs rule:
In which the first two steps include hashtags that have a size below 100k posts. Instagram allows you to use up to 30 hashtags a post. Therefore, you could have 10 such hashtags in the beginning.
The next two steps would contain hashtags with a size above 100k posts, but below 1M posts. For this also, you could use 10 such hashtags.

The last two steps consist of hashtags that have a size of more than 1M posts. The last 10 hashtags will be your most popular ones, so be careful and choose them wisely.
Best practice: Keep researching and keep your hashtags fresh. Do not repeat the same hashtags again and again.
7. Set goals
You needs goals for any and everything to have the clarity. Same is what goes with Social Media Marketing.
And one of the most important social media marketing best practices in 2020 is to have defined goals.
You need to set goals that you would like to achieve through all your social media marketing tactics.
These goals need to be SMART:
Specific: Specify what you achieve in figures. For eg., "Increasing engagement by 10% by the end of the month"
Measurable: Use a metric to track your progress towards the goals.
Aspirational: Your goals should be unique but also, realistically achievable.
Relevant: Make sure that goal you have set would bring a positive outcome.
Time-Bound: Set a time limit for your goals.
Best practice: Setting up SMART goals would result in a more effective and efficient approach to your strategies used and would provide more fruitful results.
8. Perform a competitor analysis
Take time and properly study your competitors.
What kind of posts are they uploading?
What are the hashtags they are using?
Are they using any specific keywords or hashtags?
Analyzing all this could help you revamp your social media marketing tactics.
As far as keywords is concerned, you could use Ubersuggest for a detailed analysis of their entire website. For example, if you run a design studio, you could type in your competitor's URL and start your competitor's analysis.
Best practice: Go through their Instagram, Facebook, Twitter, etc., to see what kind of posts they are uploading, what their social media tone is, what hashtags are they aiming for.
9. Determine the best time to post
Find out when your audience is the most active on all your platforms. Uploading around that time will get your post more attention and engagement.

If you are more into posting on Instagram, you can use Instagram's Insights to determine your best time during the day. Your best timings can be seen under 'Audience' in the 'Followers' section.
Best practice: For Facebook, you can use Facebook Analytics to find out the best time for your posts. For LinkedIn, people are most active during their work hours.

10. Establish your brand's tone on social media
Every time you interact or do anything on social media, you exercise your brand's tone on social media. Your post, the caption, the design, the way you respond to comments and messages, all of them contribute to your social media tone.

This is what your audience also picks up on. They monitor everything you do, even your tone!
So make sure that you establish a positive and unique social media tone. Handle the negative comments with positivity, use adjectives to describe your brand's vibe.

Avoid using complex language because there are chances that some of your audience will not understand what you are trying to convey. Try to stay away from drama, it might get you attention but it might also destroy your social media tone.
With that, we come to an end to this article. Invest your efforts into Social Media Marketing today. You don't have anything to lose! It's only going to get your closer to your customers and to your objectives.
Engage yourself with other brands, build a community and you will be reciprocated with the same amount of love.
Best advice: It's 2020 and it's about time we understood how SMM and Digital Marketing go hand in hand. So now, we have given all the social media marketing best practices that will help boost your business.
Here's a quick key points which you shouldn't miss:
In this era of globalization and digitalisation, it's necessary to have your presence in the digital sphere. We believe that a business with a great digital team have no bounds and can reach out to every nook and corner of the world effectively and at optimum costs.
Web Bazooka provides end to end solutions, from designing your digital logo to website architecture, to social media pages and the required blog posts as per your requirements. 
Get in touch with us now: Web Bazooka – India's leading Digital Marketing and Advertising agency.
Web Bazooka provides end to end solutions, from designing your digital logo to website architecture, to social media pages and the required blog posts as per your requirements.