Digital Marketing Service in Varanasi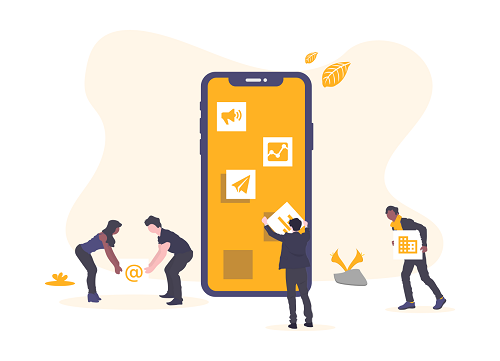 Digital Marketing Service in Varanasi
India's leading Digital Marketing and Advertising agency
We are a performance Marketing Agency and one of the best Digital Marketing Service in Varanasi. We ensure your every penny is spent wisely. Your one stop shop for all your digital needs. 
We are one of the fastest growing Digital Marketing agencies. Our team consists of IIT and IIM alumni who have rich experience working in multinational firms and have thorough knowledge in field of Marketing and Digital services.
Every business needs a sound marketing plan in order to survive.
Starting from an understanding of your target market, we will help you develop a plan.
We are your go to agency for all your marketing and digital needs and the Best Digital Marketing Service in Varanasi
Whether be it website development , logo creation, branding elements or social media marketing, we cater to all your needs and provide quality solutions and services
We design our websites with thorough research and future expansion planning. Our websites are light, easy to navigate and mobile friendly.

Our team devises your social strategy to reach the desired audience at low costs. We also optimise Google/Facebook ad spend to ensure maximum reach.
We provide SEO services with our in-house team. We also optimise your website content, meta-tags and give you higher organic rankings in Google search results.
We have dedicated content teams. They produce original high quality content that helps you to attract potential customers and generate quality leads.
If you want to increase dedicate app installs or have a dedicated better reach of your app, Web Bazooka has a strategy sorted out for you.
We know all platforms and which one is right for you
We have worked extensively across digital platforms. Whether be it advertising on Google or e-commerce on Shopify, we have it all sorted for you.
In India, 75% of PPC budgets are being wasted on wrong targeting still today
Optmise your ads now and deliver better results. CONNECT WITH WEB BAZOOKA – The Best Digital Marketing Service in Varanasi
Brands we have worked with
Our awesome clients who we love to work with
We have worked across diverse clients. Strong customer brands such as Spykar, Cars24, Urban Company and powerful B2B brands such as Oberoi Group, Waadi Group
Our clients love us and they love to tell that the Digital Marketing Service In Varanasi
digital Marketing Services in Varanasi
It's hard to find things that won't sell online
Today's fast growing companies like Amazon and Flipkart have leverage technologies in Marketing and Analytics. Let us help you!
Here for you
Call us 24/7. We are there for your support Call us +91-8920191604
help@webbazooka.com
Our presence
Web Bazooka has offices in Varanasi, Lucknow, Prayagraj and Kanpur
digital Marketing Services in Varanasi