Customers are the backbone of any business. No business can ever function without customers. Don Peppers, founding partners of Peppers & Roggers Group once said – "You can create all the products in the world, you can have all the inventory in the world, but if you don't have a customer, you don't have a business." And that's why we present you 6 quick and easy ways to promote your online business for free.
One of the most important tools to attract customers to your business is marketing.
But what if you don't have a budget to market your product? What if you can't afford paid ads? Don't worry.
We'll not let your budget limit your online reach. Here are a few ways that can help you enhance your customer base without spending any money.
Content is the key
The content you put should be unique and different from that of your competitors. Focus on creating signature content, it's a great marketing investment.
Focus on issues that matter to your audience or clients. Use Keyword Research as a tool and write content on topics that are popular within your niche.
This not only adds value to the audience's lives but also helps you build traffic.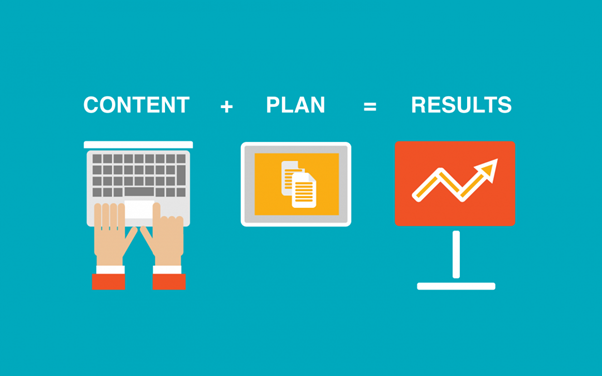 To read more about content marketing, read our article:
How To Grow Your Blog's Popularity Using Custom Content
Interact with your potential customers
To promote your online business for free , it is essential that you engage in active conversations with your potential customers. You need to connect with them through various social media platforms. Build connect with them and establish great customer relationships and retain them for life.
Use the comment section of your competitor's blog, videos, or social media pages and make a thought-provoking point that is compelling enough to draw the attention of the audience and provide the link to your website, so that they can learn more about your work.
Use sites like ahrefs.com to see which websites link to your competitors' sites and gauge the quality of their backlink profiles. You these sites to create backlinks by describing how your offer is different and better than what your competitor is offering.
Email Marketing- Send emails to the audience who have previously visited your site or your competitors' site looking out for a topic that was related to your niche. Send a link to them of a similar or related blog, it might catch their interest and make them visit your page.
User-Generated Content
In today's era, if your customers like the offering of your business (like product or service) they are ready to rave about it online. UGC refers to the content that is created by users of brands like testimonials or referrals. It is an honest and unbiased review of your offering and creates a major impact on the minds of your potential audience. It not only instills trust but builds SEO value and increases the number of followers. Most of the content on Go Pro's Instagram and Youtube feed is User-Generated.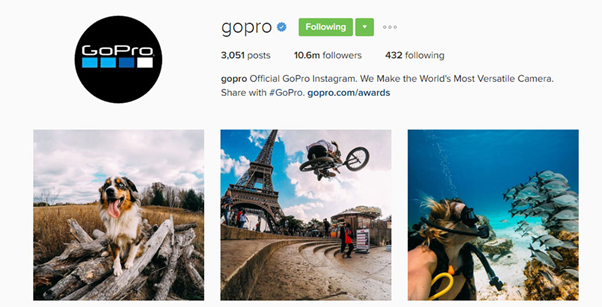 Webinar and Workshops to promote your online business for free
Webinar and Workshops help you connect with your audience personally leading to the formation of strong customer relationships.
According to the Content Marketing Institute, 58% of marketers use webinars for promotion and 36% succeed in selling their products/services or generating new leads. Participate in a webinar related to your niche. Address the problem, share your own experience, and talk about the solution and how it can benefit them.
This will leave a retaining impression in the minds of the audience leading to better conversion.
Participants who would attend the webinar would be interested in knowing more about the speakers and their work. Hence their pages will have increased visits and more subscriptions.
Guest Blogs
Guest blogs is another great way to promote your online business for free.
It is one of the most powerful ways to gain instant exposure and build high-quality traffic.
You simply need to check whose content the targeted audience is consuming and simply send a request to make a guest post on their site to add more value to their blog. Once they are convinced, you need to create content that is extremely beneficial for the readers.
If your content is adding value to the discussion and is tremendously influential, people are going to subscribe to you as well. A good guest post can help you earn more invites and with that greater number of followers. It helps you build a domain name and search engine authority. It also acts as a doorway to gaining expertise in your field.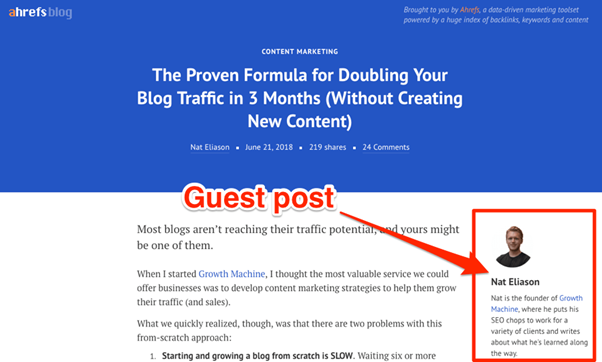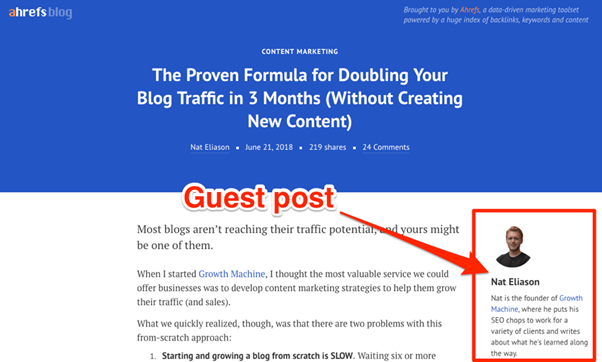 Create engagement through Social Media
Hashtags
Come up with catchy, creative, and relatable hashtags.
Hashtag often trends on social media platforms and people are curious to find where did it start from. If the hashtag is relatable, certainly more people are going to use it and this will enable better audience reach.
People find these tools so engaging that they don't realize that it's a method of marketing or advertising and enjoy the usage. This not only increases visibility but helps to earn a profit.
Example- "KoiYaarNahiFar", this hashtag was given by Hotstar for IPL2019. All the IPL fans who were watching cricket could chat with their friends virtually and have fun. It was one of the trendiest hashtags of IPL season. Imperial blue's most famous "MenWillbeMen".
This hashtag is subconsciously used by most people, even if they are not aware of its history because it's a very relatable phrase.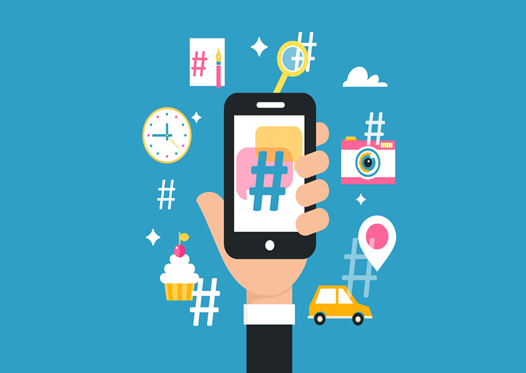 Challenges
Challenges earn the highest engagement because they are fun to do. Associating a challenge with the company's new product or service and asking the audience to do it ascertains maximum reach because the users enjoy doing it.
For instance, asking people to do the hook-step on brand's music or doing a difficult task and nominating others to do the same challenges.
People love these challenges and tag more and more people. Even if not everyone takes up the tasks and performs it, still the engagement increases because the number of people who watch these challenges is massive which ultimately helps in generating a profit and earning incredible brand awareness.
Example- Vivo India introduced the #GoPop challenge to launch the unique pop-up camera. Users had to show their transformation from boring to cool while doing a signature dance move.
These are some of the ways that you can use to promote your business online for free without spending a lot of money.
All you need is time, effort, and a lot of creativity.
In this era of globalization and digitalisation, it's necessary to have your presence in the digital sphere. We believe that a business with a great digital team have no bounds and can reach out to every nook and corner of the world effectively and at optimum costs.
Web Bazooka provides end to end solutions, from designing your digital logo to website architecture, to social media pages and the required blog posts as per your requirements. 
Get in touch with us now: Web Bazooka – India's leading Digital Marketing and Advertising agency.