As we all know that the business world has seen a change in the field of marketing where, digital marketing has overtaken the traditional methods of marketing.
But what is that one thing that has made digital marketing so much more successful than traditional marketing?
The power of Analytics!
Yes, while it may be obvious to some of you, there might be some people who have still not realized the powerful role that analytics plays in digital marketing. If you are one of them then, sit back comfortably and let us walk you through it's importance.
And if you know already know it's importance then, you might also want to stick around as we will also be listing out the important analytics tools that you can use to further grow your business.

Let the ride begin!
Power of Analytics! The First Stop.

Alright, let's begin our ride by explaining how important analytics is for your digital marketing practices and the potential that it holds.
Let's break it down into a few points.
1. Better Interpretation of Your Customer's Buying Behaviour

Data analytics helps you get deeper and better insights about your customers. It lets you step foot into the customer's shoes and view your business from their perspective. It gives a complete picture of your customer's profiles and helps you to understand consumer buying behavior better.
Analytics gives us information about the demographics of the customers that are interested in your products. This enables you to properly implement detailed targeting as, thanks to the analytics provided to you, you now know your audiences better such as their age, interests, dislikes, location, gender, etc. This comes handy when we are designing an online ad campaign.
Let's take the example of Facebook ad campaigns to further explain this point. Whenever you design an ad campaign on Facebook, you are given the option of choosing 'Detailed Targeting' which allows you to accurately target only those people who will be interested in your products and thereby, increasing the chances of your conversions.
With the information that your data analytics has provided to you, you can now target your specific audience by specifying their interests, age, gender, etc..
Analytics can tell you where your traffic is coming from. Is it from your Facebook or Instagram pages? Is it from an affiliate marketing link? Or is it perhaps from direct traffic (organic traffic)? This will further help you understand your customer's journey.
2. Optimising Your End Results

By using data metrics such as bounce rate, conversion rate, call to action click through rate, etc., you can understand where your marketing techniques are actually paying off and where they need to be improved.
It also further helps in upgrading your digital marketing game. It helps you understands the pages that were most visited and the ones that have the least number of visits. Which one needs improvement and which ones are already going well
After knowing this you can understand what your buyers are the most interested in. Ypi can ocus your marketing techniques more on them. It as well helps to improve the products or services that aren't performing that well.
Using data analytics can prove to be useful in judging your marketing techniques in a better way. For example, analytics can provide you with insightful information regarding which digital marketing technique gave fruitful results and which one didn't.
Was it an ad campaign from Facebook? Or was it your blog? Understanding these key points will further help you optimize your digital marketing techniques.
3. Making Accurate Assumptions

Beyond making you understand your customers well. analytics can further help you in making accurate marketing predictions. By gaining knowledge about your customer's preferences and their demographics, you can predict your customer's buying trends.
With this information, it becomes easier to understand what to market, how to market, where to market and when to market.
It will allow you to understand what kind product is to be marketed on what social media platform and how, should it be through affiliate links, blog posts, online contests, etc.? Your digital marketing analytics will be able to answer these questions for you.
We believe that a business with a great marketing team can make an impact on the world. Take the first step: get in touch with us, and together, we will reach your company's goals.
The Second Stop.
Let us now talk about the tools that you can choose to get started with digital marketing analytics.


The first one on this list is obviously, the most widely used website analytics tool, Google Analytics.
Google Analytics is mainly focused on your website's traffic and where it comes from. You can track your traffic and see where your audience comes from, how long do they stay, what pages do they visit the most, etc. You will also be able to understand the geographical locations of your audience in order to accurately comprehend where your products are the most popular in the world.
This is also a great tool to understand which social media platform is the most beneficial for your business. Furthermore, it also helps in understanding your competition better by comparing your statistics to that of your competitors.
Google Analytics is basically free but there exists a premium version of it. It costs $100k a year and offers increased and better features.
To read more about how to optimise your Google ads, check out this great article:
http://webbazooka.com//6-google-ads-hack-to-double-your-conversion/
MixPanel is an event oriented analytic tool that helps you track your events, conversions and your consumer's buying behaviour. This also helps to increase your user engagement through funnel utilization.
Furthermore, it also performs A/B testing of different variations of your mobile app and tracking their results. The pricing structure of MixPanel includes three kinds of plans. The Starter plan which is free but allows access to only 1,000 monthly tracked users and a 90-day data history.
Growth plan which is priced at $89 per month and allows access to 25,000 monthly tracked users and a 12-month data history plan.
The Enterprise plan allows you customized pricing. You can avail it by contacting them and it includes customizable data history, B2B analytics and much more!
MozPro is a search engine oriented analytics tool. It helps in boosting your SEO and SEM techniques. It provides data about the keywords such as it's volume of difficulty and also suggests you better keywords.
Furthermore, it also performs an SERP analysis for you which can help you to rank higher. Now onto their pricing, they start off with a standard plan which has basic features priced at $90 a month, their plans increase in price upto $599 a month with their increase of features offered.

This is a great tool to keep your eyes at your competitors always. SimilarWeb lets you legally stalk your businesses in your niche and provides you with insights about their traffic, rankings, referring sites, top search keywords, etc.
This tool is free as long as you are using to compare only two websites. If you wish to compare more websites you will need to upgrade your free plan to a paid version one which starts at $199 per month.
Sprout Social is a social media analytics tool that allows social media management. It's features include – social listening, analytics, publishing and scheduling and scaling and monitoring your engagement.
It's free trial lasts for 30 days. After that, you have to upgrade to a paid version plan. They have three kinds of paid plans.
The first one is their Standard Plan which costs $99 a month and provides basic tools for your social media management.
The second one is their Professional Plan which costs $149 per month, allowing you access to their powerful tools for social business.
The last one is their Advanced Plan which includes advanced tools for social business at a scale at $249 per month.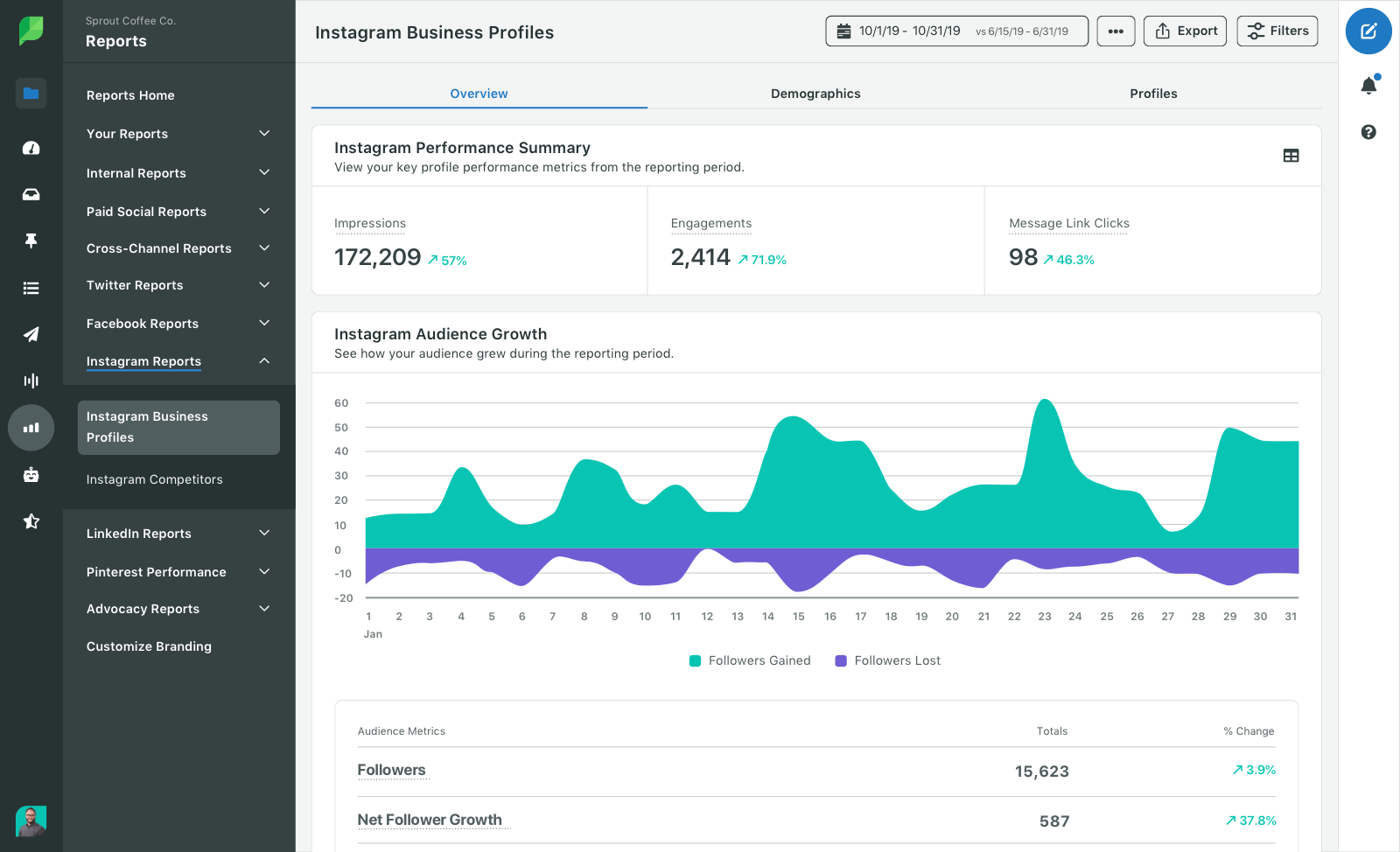 This is a web analytics tool that lets you measure your website traffic, optimize your SEO, track WordPress and Mediawiki based websites and much more!
The best part about this? It's absolutely FREE! Stay ahead of your competitors by measuring and analyzing your website with this brilliant free tool.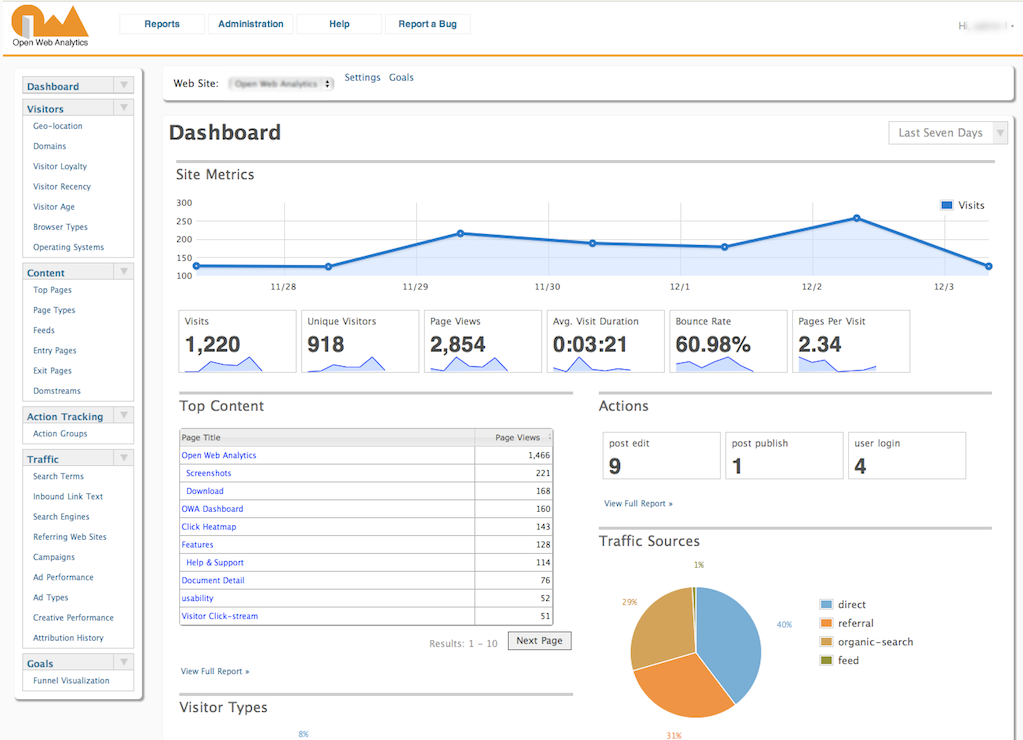 The Final Destination...
We hope by now you must be having a crystal-clear understanding about the power that analytics holds in the field of digital marketing.
Without analytics, you will not be able to accurately measure your results, which might lead you to making pricey rookie mistakes again and again.
If you want to see your business in the front row, using analytics is key to your digital marketing techniques' success. Analytics will guide in making the most of your digital marketing campaigns.
Therefore, it is important that you use digital marketing analytics because digital marketing is incomplete without analytics. Without analytics, digital marketing is like Iron Man without his suit, incomplete.
PS: We like batman !!
Web Bazooka provides end to end solutions, from designing your digital logo to website architecture, to social media pages and the required blog posts as per your requirements.
In this era of globalization and digitalisation, it's necessary to have your presence in the digital sphere. We believe that a business with a great digital team have no bounds and can reach out to every nook and corner of the world effectively and at optimum costs.
Web Bazooka provides end to end solutions, from designing your digital logo to website architecture, to social media pages and the required blog posts as per your requirements. 
Get in touch with us now: Web Bazooka – India's leading Digital Marketing and Advertising agency.